Hope4Cancer
Meet Dr. Jimenez, World-Leading Pioneer In Natural Cancer Treatments
Dr. Antonio Jimenez is the Founder and Medical Director of the Hope4Cancer Institute in Mexico. Over the past 25 years, he has dedicated himself to bring safe, effective and non-toxic treatment options to cancer patients across the world. Dr. Jimenez leads the only accredited center in the western hemisphere for the Cancer Virotherapy treatment protocol. He is also recognized as a pioneer of many bioregulatory and natural cancer treatment methods such as Sono-Photo Dynamic Therapy, Hyperthermia, AARSOTA Bio-Immunotherapy (Cancer Vaccine), Hyperbaric Oxygen Therapy, Cold Plasma Ozone Therapy, IV Protocols and many more. Always at the leading edge, Dr. Jimenez is easily one of the most progressive integrative medicine specialists in the world today.
Patient Testimonials
*see legal disclaimers below
TRINA H.
Stage 4 Ovarian Cancer
Story featured in
Sono-Photo Dynamic Therapy patient is cancer-free for past 5 years!
Read Story
RIVI L.
Stage 4 Pancreatic/Bile Duct Cancer
Story featured in
Sono-Photo Dynamic Therapy patient is cancer-free in one year!
Read Story
Stage 4 Bladder Cancer
SHERRY B.
Stage 3 Breast Cancer
"I haven't had to miss a day of work!" Cancer-free for the past five years.
SABRINA B.
Thyroid Cancer
"I felt like part of the family". Sabrina today lives life on her own terms.
AGNES M.
Stage 4 Colorectal Cancer
Cancer-free now for 10 years since "terminal" diagnosis.
Early Stage Prostate Cancer
Read Michael's impassioned quote regarding his experience at Hope4Cancer
.
Recent Blog Articles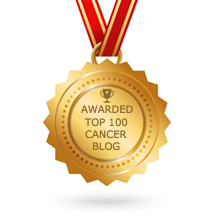 Our Blog has been ranked among the top 100 cancer blogs on the internet!
Feedspot Influential Blog Rank : #37
Hover on the image for title, Click on it to read the article:
Recent Publications
Our paper entitled "Seven Key Principles of Cancer Therapy: Alternative Approaches to Disease Resolution" (authors: Dr. Antonio Jimenez and Dr. Subrata Chakravarty) was recently published in peer-reviewed journal "Forum of Immunopathological Diseases and Therapeutics".
Article: Four Things You Need to Know About Cancer Stem Cells That Could Save Your Life